Turkey is like Rodney Dangerfield; much loved but it gets no respect. It's the champion of the bland and neutral. Even when it gets its day to shine the poor bird has to compete with my aunt's green bean casserole, and let me tell you, that's a no win situation. (And no I'm not going to say which aunt either.)
Well I'm tired of turkey getting a bum wrap. It's time it took centerstage and this grilled recipe is going to thrust it out of the wings whether it likes it or not.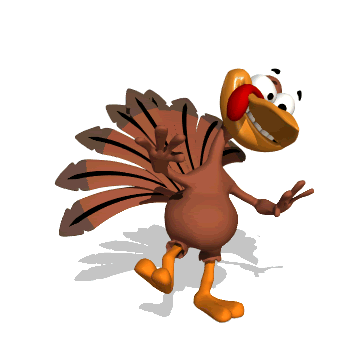 Lacquered Turkey Medallions
I call this "lacquered" because the glaze is Asian-inspired and is so dark the grilled turkey is almost as dark as Chinese lacquered furniture. You don't want to marinate it too long though, just 10 to 15 minutes at room temperature is good enough.
Some supermarkets carry mushroom soy sauce but you may have to go to an Asian market in order to find it. The flavor is much more robust and complex compared to regular soy sauce and I know you'll find may other uses for it. The texture is also different; it's a slightly thicker and so inky-black, it's the backbone of this marinade/sauce.

1/3 cup hoisin sauce
3 tablespoons dark mushroom soy sauce
1 tablespoon mirin or dry white wine
1 teaspoon freshly grated ginger
1 teaspoon chili garlic paste
11/2 pounds turkey tenderloin
1 pound snow peas, julienned
1 tablespoon vegetable oil
1 teaspoon toasted sesame oil
1 tablespoon toasted sesame seeds
4 cups hot cooked rice

Stir together first 5 ingredients. Pour 1/3 of mixture into a shallow dish.

Slice tenderloins into 11/2- to 2-inch-thick pieces and place in shallow dish with the prepared sauce, turning to coat. Let stand at room temperature for 10 minutes.

Heat indoor or outdoor grill to medium-high. Remove turkey from marinade, discarding marinade, and pat dry with paper towels. Place on grill grate and cook, covered, 5 minutes per side, basting twice with reserved sauce. Remove from grill and let rest 5 minutes before slicing.

In a large skillet, heat vegetable oil and sesame oil over medium-high heat; sauté snow pea, stirring constantly, 3 to 4 minutes or until crisp tender.

Serve turkey with snow peas and cooked rice.
Serves 4